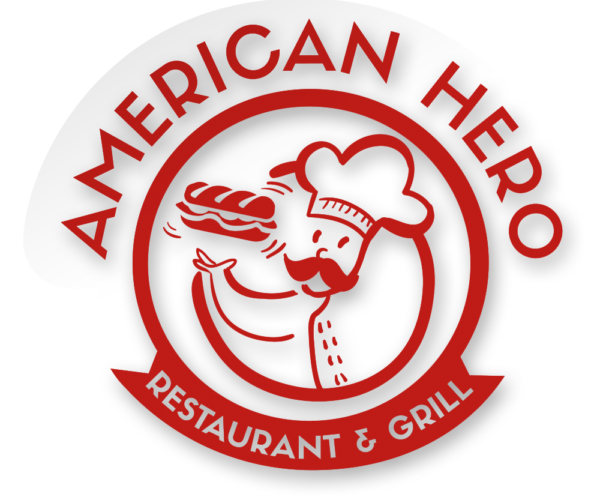 Welcome to American Hero Restaurant & grill where we offer more than a subs in honest fare warm and inviting environment. We pride ourselves on the quality of our food and the dedication of our family of employees.
We invite you to stop in for a great meal and experience different food. In 2004 American Hero Restaurant was established based on a vision we had about offering hearty, homemade foods in a rustic and cozy atmosphere. We wanted to create a wholesome and warm establishment where people would feel welcome and well-fed! You may have only 15 or 20 minutes for lunch, time to order and eat, but we strive to serve quality products, and serve it fast in a relaxing atmosphere. Smooth and efficient service-but, please, not fast food! We take pride in offering our customers a delicious selection of made-from-scratch items. We wanted people to have good choices about good food. We offer a large selection of all natural products. Our menu items are prepared daily by our dedicated staff early in the morning. Not only have we placed emphasis on the quality of our provisions, but we have always felt that the quality of our employees would also enhance this environment. It is not only the food and ambiance that makes a good restaurant. It is also the people you find there. We hope you will agree that our staff is some of the friendliest and most genuine folk you could wish to meet. We think so. The goal of each and every one of us is to treat you like family- the way you would want to be treated. So, please, come and indulge yourself in a delightful eating experience!
Call for your order
To Be Ready
Give us a call now to order  your best food experience ever.
Tel/Fax 919-732-1900
Mon - Wed 11:00AM - 9:00PM
Thu - Fri 11:00AM - 10:00PM
Sat 11:00AM - 9:00PM
Sunday Closed